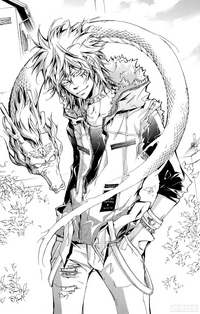 The White Dragon is one of Byakuran's Sky Box Weapons. It was made with the highly advanced technology of the Millefiore Famiglia and is exclusively for him. When the Dragon is released from the Box, it is seen attached to Byakuran's hand. Unlike other Box Weapons, the White Dragon is made fully of Dying Will Flames, even though it's white.
Other Forms
Edit
Mini White Dragon
Edit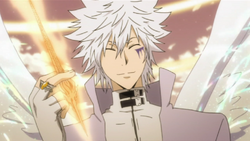 Byakuran used the Mini White Dragon in an attempt to pierce Tsuna's heart, but Tsuna was protected by Lancia's Boss's Ring. The Dragon is a small white dragon with Sky Flames covering it. It has long sharp ends.
Ad blocker interference detected!
Wikia is a free-to-use site that makes money from advertising. We have a modified experience for viewers using ad blockers

Wikia is not accessible if you've made further modifications. Remove the custom ad blocker rule(s) and the page will load as expected.