Feel Free to Talk Here :D
Edit
KyoyaCloudX 11:34, January 20, 2011 (UTC)okay ? i will start with hye ! since i'm new hear , can any of you admin telling me what is rigth what is wrong ... i already read the rules .. but , really needs help since i have been block .. :D TQ
Welcome!
Hi There! Welcome to the Reborn Wiki! Thanks for your edit to the page Bracelet of the Clouds Version X!

We hope you'll enjoy browsing the Reborn Wiki. Should you wish to contribute, here are great starting points:

Are the Articles Cramped? Please follow these Instructions to fix it.
Help:Editing will give you a tutorial on wiki markup, from basic editing to more advanced tagging. Wiki markup is simple to learn and easy to remember.
If you want to get in touch with your fellow editors, then visit the Reborn! Community.

If you have any questions, feel free to ask any of our administrators on their respective talk pages, and make sure to sign your name on the talk pages with 4 tildes "~~~~".

Feel free to leave a message on my talk page if I can help with anything! -- AlienGamer (Talk) 16:25, January 19, 2011
Please take a look at our Rules Page...AlienGamer (Userpage ⁝ Talk) 08:00, January 20, 2011 (UTC)
Your page
Edit
Done~--The Earth That shall defeat all That stands in its way, XIII-DARKNESS 21:16, January 25, 2011 (UTC)
No problem, need anything else leave me a message--The Earth That shall defeat all That stands in its way, XIII-DARKNESS 21:10, January 26, 2011 (UTC)
You mean how to take a screenshot?
Sure I can, but first what operating system, do you use?
the thing your pc uses to run lol
uh that i would have trouble explaining...
okay~ and no not really
Oh okay then, Sorry i could'int help much though
Hm okay then~
Sure if you want to
Ikay there is a link on my userpage, follow it and give reason's why you think i should be one.
RE: Hey there
Edit
Thats fine by me. Cheers. Kiisama 04:49, February 27, 2011 (UTC)
Re: Pics
Edit
Oh that was you? Fail at knowing that. Anyway, I think you have to be an admin or with more privileges than just a regular editor. Sorry. But I'll take care of the pics. Just let me know and I can delete them or whatever~ The one that floats over the Wiki... Chrome9669 18:08, February 27, 2011 (UTC)
Profile Corrections
Edit
Alright, I think my profile's in line now with the rules now finally. Sorry - thanks for the heads up on that.
Fenice del Cielo - Phoenix of the Sky 18:18, February 27, 2011 (UTC)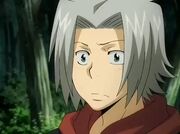 nice to meet you!