We have over
1,752
articles, so whether it's a technique your favorite character uses, or a weapon used by an enemy, you're likely to find it here on this wiki. If it doesn't exist, help us out by
adding it
. Anyone can edit! So, whether you're
just browsing
, or whether you wish to help us out by editing a few articles, we hope you'll enjoy browsing our wiki!
---
All articles contain
SPOILERS
. READ with caution!
---
Last Manga Chapter
SPOILER ALERT
Latest Manga Chapter: Target 409 - "Ciao Ciao!"
Summary: Tsuna refuses to become the Vongola Decimo, and Reborn flies off, stating that he had no further purpose to be around him. Tsuna continues with his life, but is plagued by the thought that he hadn't changed at all since Reborn came into his life. However, shortly after he arrives home, Reborn arrives and announces that he had gotten permission to train Tsuna to become the Neo Vongola Primo, which was in reality still the Vongola Decimo. How will Tsuna react?
Want a more detailed summary?
Featured article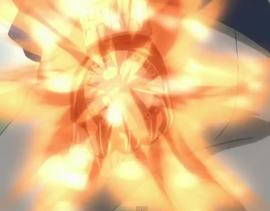 Sky Flames are the rarest and the most comparable to actual flames among all the Dying Will Flames of the Sky. Described as having many mysteries, its characteristic, Harmony, represents a state without contradiction nor flaws in which the balance of the whole is maintained. Bearers of the Sky Flame are said to be exceptionally rare and most of the known ones share the common trait of possessing great insight. (more...)
---
See previous featured articles
Vote for the next featured article
Featured image
The cover image of the character song album RED - famiglia. It features six dashing gentlemen of the Vongola Famiglia – Tsunayoshi Sawada, Kyoya Hibari, Hayato Gokudera, Basil, Takeshi Yamamoto, and Reborn – in a dark, stormy, red background.
---
See previous featured images
Vote for the next featured image
---
Recent questions
Loading RSS data...