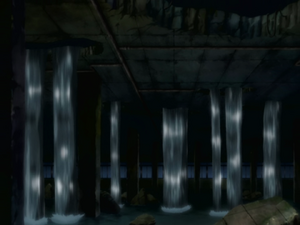 Aquarion
was the battlefield for the
Rain Ring Battle
.
Superbi Squalo
and
Takeshi Yamamoto
fought there for the
Rain
Vongola Ring
. The battlefield is in the
Namimori High School
Building Block B, where the top floor acted like a tank and water kept raining down to the lower floors. When the water rises to a predetermined level, then a ferocious sea beast would be released, which was later revealed to be a shark.
Ad blocker interference detected!
Wikia is a free-to-use site that makes money from advertising. We have a modified experience for viewers using ad blockers

Wikia is not accessible if you've made further modifications. Remove the custom ad blocker rule(s) and the page will load as expected.